Excited to announce - Local Preferred Lender
Castlerock Mortgage and Tammy Willson!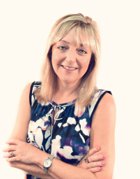 Loan Products:
VA, FHA, USDA, Conventional, Refinancing.
For all your financing needs.
Competitive Mortgage rates and fees
Knowledge and experience paired with communication leaves buyers satisfied and coming back.
Tammy Willson has over 20 years in the mortgage industry her vast knowledge makes the possibility of becoming a homeowner a true reality! Tammy works hand in hand with several top nationwide lenders who offer a variety of home loan programs, from first time homebuyer, to people looking to build their dream home. She is totally committed to providing excellent customer service while always listening to her customers with emphasis on strong communication. Tammy is able to match the right loan program to suit each customer's individual needs and personal goals.
Tammy Willson - NMLS #91037
CastleRock Mortgage Group – NMLS #85041
1608 Jimmie Davis Hwy, Ste E
Bossier City, LA 71112
318-868-6066
318-868-9763 Fax
Follow us on Facebook